CHCR Elearning App

With the Moodle app, you can learn wherever you are, whenever you want, with these app features:

Easily access course content - browse the content of your courses, even when offline
Connect with course participants - quickly find and contact other people in your courses
Keep up to date - receive instant notifications of messages and other events, such as assignment submissions
Submit assignments - Upload images, audio, videos and other files from your mobile device
Track your progress - View your grades, check completion progress in courses and browse your learning plans
Complete activities anywhere, anytime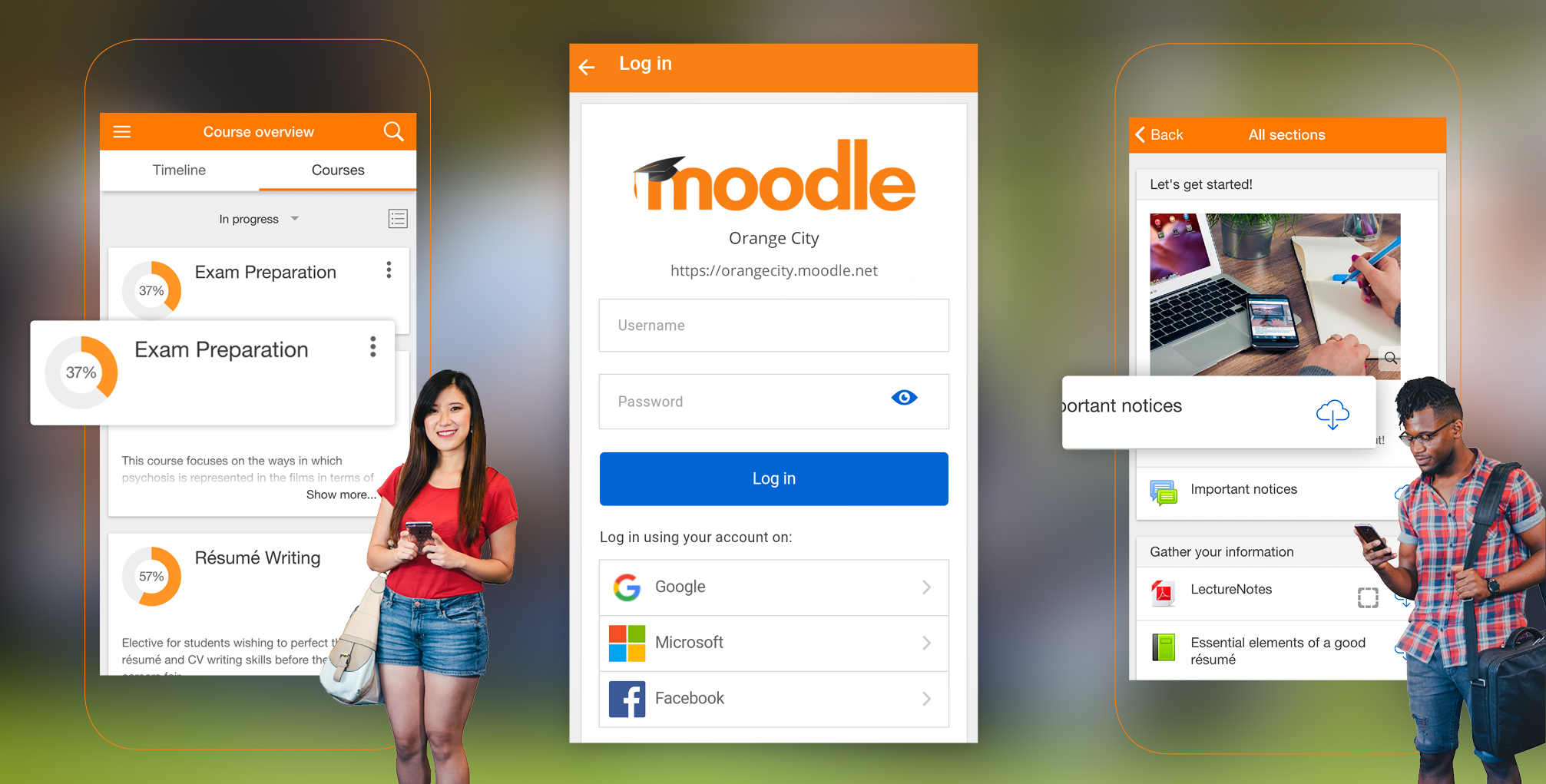 INSTALLATION GUIDE

1. Download the App
In your mobile device open URL: https://download.moodle.org/mobile
This web page will provide links to download the free Moodle app on either the Apple App Store or Google Play Store.
Follow the onscreen guide and install the app.
2. Connecting to CHCR Elearning
Once installed launch the app. On first time launch the app will ask you to enter the URL of your Moodle site. Please enter: https://elearning.chcr.org.uk and then click the "Connect!" button.
The app will then load the CHCR elearning site and you will be asked to login.
3. Login Process
Existing users:
Please enter your CHCR elearning username (not email) and password and click "Log in"
New users:
Please click the "Create new account" button below the login and then complete the new account registration page.
Once completed you will receive an email to complete the process. In the email you will be asked to to confirm your new account by following a confirmation link. When you click the confirmation link a web page should appear displaying the following message: Thanks (your username)" and may include additional instructions regarding your registration to CHCR.
Once you have confirmed your new account return to the app login screen and enter your CHCR elearning username (not email) and password and click "Log in"
Please note you may not initially be able to access any courses whilst your registration is reviewed by CHCR admins. Your confirmation of registration will follow within 24 hours: typically 3-6 hours. Once received you will be able to proceed as instructed.
Last modified: Monday, 4 February 2019, 3:57 PM